Oh they may be Bums, but they're my Bums…Go Dodgers!!
The Dodgers lost the last game of the homestand to the Marlins then headed to St Louis where they've been having
a nightmare of a week.
Make it stop!! the first 3 games totals that have taken 33 innings are:
| | | | |
| --- | --- | --- | --- |
| | Runs | Hits | LOB |
| Dodgers | 3 | 33 | 35 |
| Cardinals | 19 | 30 | 26 |
So far, we have out hit the Cardinals and have nothing to show for.
Dodgers missed a good quality start by Wolf (yet again) in the first game. They got shutout in the second game with Billingsley on the mound, granted Billz fell apart at the end, BUT still no run support!. Lst night the Dodgers wasted a GREAT performance by Kershaw!
Why is it that the Dodgers have a hard time winning in St Louis?????
Since the Dodgers were losing 10-0 in the second game, position player Mark Loretta pitched 1/3 inning in the 8th.
The last position player to pitch fo the Dodgers was Robin Ventura on June 25, 2004 in a 13-0 loss to the Angels. My brother Vic likes to tell people about me still cheering for the Blue in the 9th inning at Dodger Stadium with "Let's go Dodgers, Let's Go!". I told him that day "At least I got to see Ventura pitched!"
When I went to St Louis in 2006, the Dodgers lost all four games. In the first game I was sitting in the left field bleacher when Odalis Perez came in extra innings. He served up a homerun to Albert Pujols. I was two rows back of the fan that caught the ball.
When we were losing the final game that Sunday, there I was chanting "Oh, they may be Bums, but they're my Bums, Go Dodgers!" ::clap clap:: An older Cardinal fan sitting in back of me said "That is the spirit!, keep rooting for your team!"
The Dodgers Song from Danny Kaye always brings a smile to my face:::
http://www.givethegamebacktothekids.com/DodgersSong.htm
Oh, they may be Bums, but they're my Bums…..Go Dodgers!
The Best news I heard yesterday: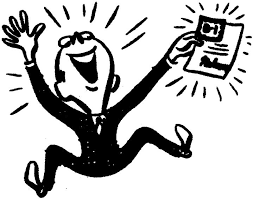 VIN SCULLY IS COMING BACK NEXT YEAR!