Pictures from Camelback Ranch 2013. Koufax Sighting
Rosie, Lorena and I had a great time at Arizona. Thank ladies! Thank you Lore for driving!
Here are some pictures!
Cochito Luiz Cruz
Kemp
Andre Ethier looking happy
Clayton Kershaw!  Javy Guerra!
Niño De Oro
Cuidado con su curva
Es Clayton Kershaw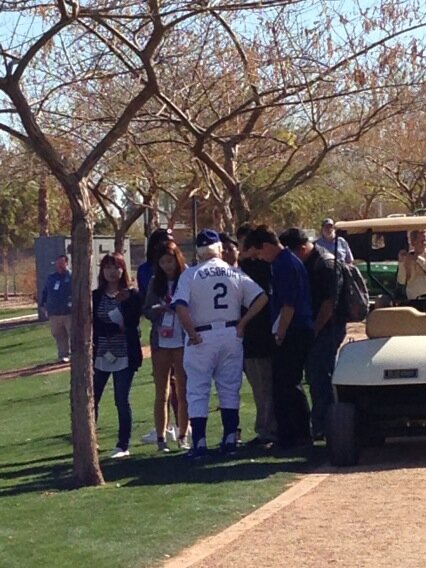 Tommy Lasorda in uniform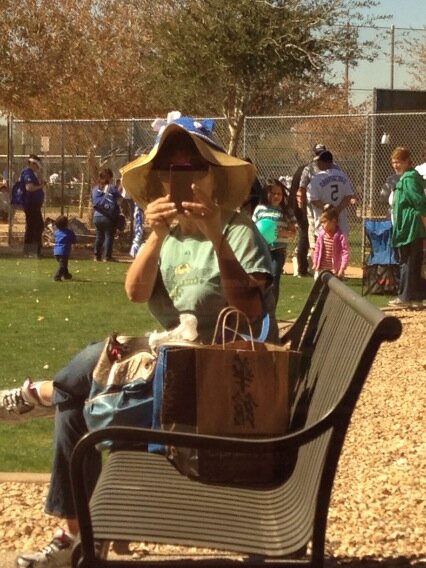 Me taking a picture of the reflection with the Mafia girls in the back.
Pandemonium
Broke up when Koufax showed up
At Camelback Ranch!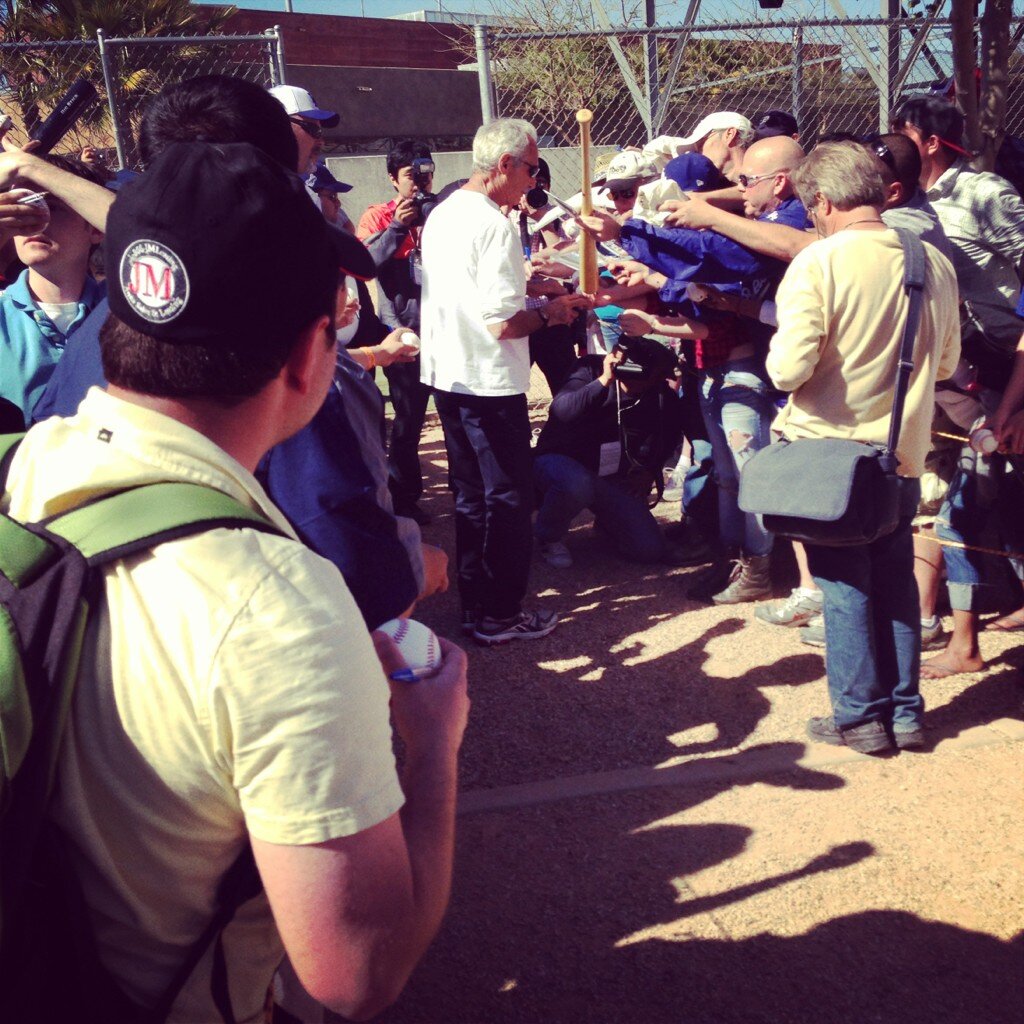 Sandy Koufax.  Came close to getting his autograph.  Lots of pushing and shoving.
At Summit Mountain
The Mafia ladies
Update:  Se me olvido la foto de Summit Mountain.  I had forgotten the picture from Summit Mountain.  The sunset from there is beautiful.