Dodgers Spring Training St Patrick's Day & Traditions
Last year I went to Camelback Ranch for the St Patrick's weekend with friends Lorena and Elisa.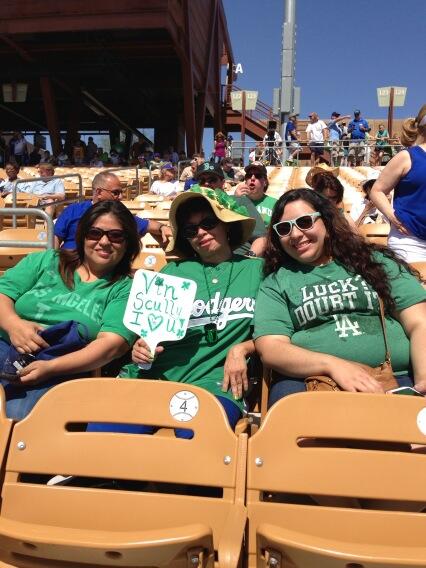 This year the three of us headed that way again.   Lore and I talked that we should make it a tradition to spend St Patrick's Day watching the Dodgers every year.
  We ran into Dee!
After we ran into Pat and Norma.   I seem like I always ran into them on the road.
We ran into Cochito!  haha, a different cochito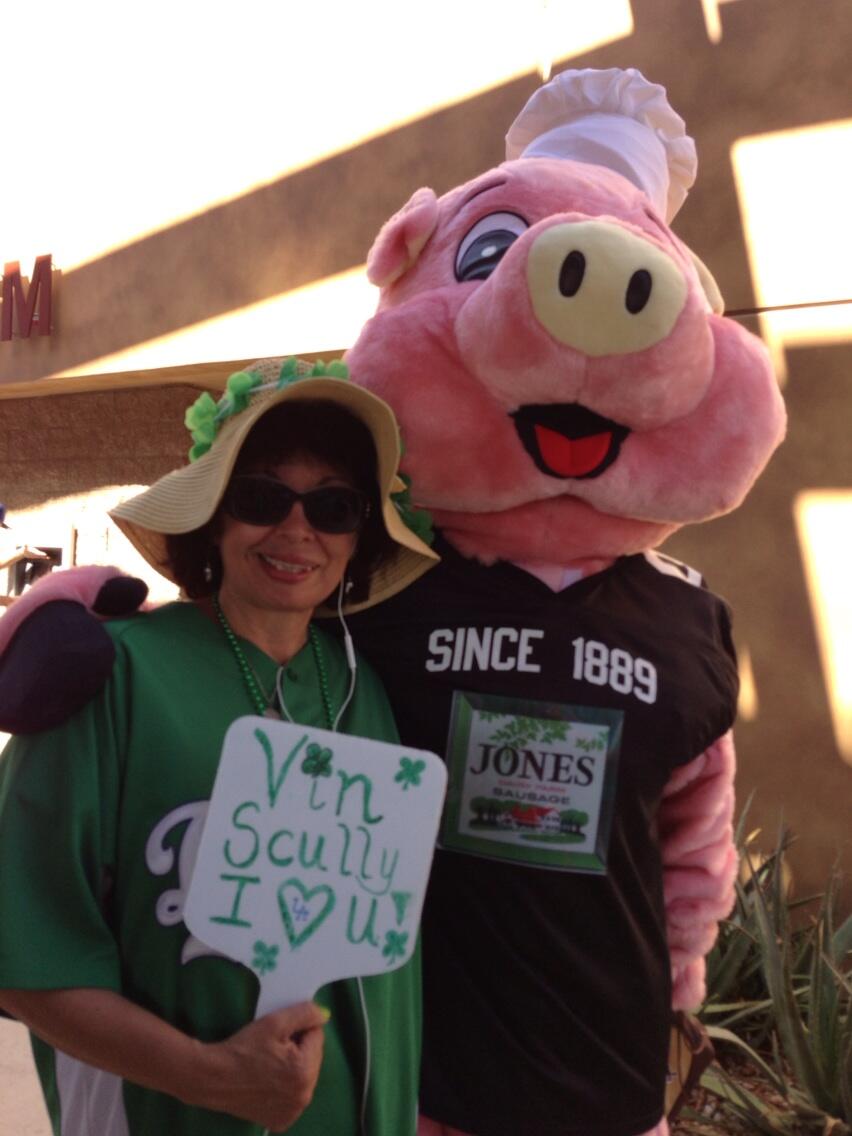 After we ran into Pat and Norma.   I seem like I always ran into them on the road.
Looking for a pic of the birthday girl Margie  but I could not find one.  Also of Randy from Let's Talk Dodgers and Mary and Art from our Top Deck family.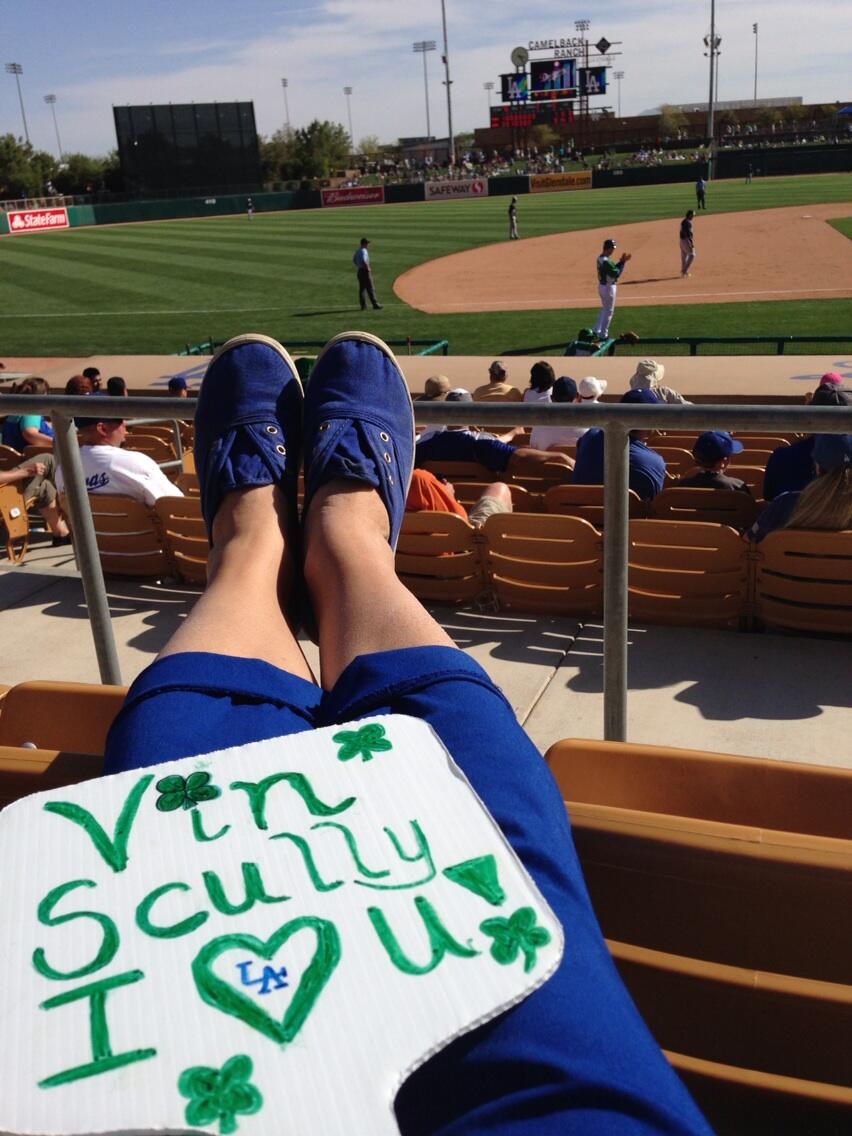 Relaxing at the game
Elisa's beautiful panoramic pictures.  She showed me how to take them too.  That is me walking with my Trayvon Robinson green jersey and my floppy hat
I like this picture with Lore and I walking
Elisa titled this picture "the person behind the  hat, Crzblue"  Yeah, me and my floppy hats.  I forgot the blue one that I purchased a year ago on St Patrick's Day so I took that one that I purchased a month before when we were in Arizona for the Dodgers workouts.
Speaking of traditions, I was disappointed that Jaime Jarrin, Pepe Yniguez & Fernando Valenzuela were not broadcasting the game in Spanish for St Patrick's Day.  Our Irish poet Vin Scully was there so why not our Spanish poet Jaime?   I asked Mr. Jarrin when was the last time he missed a St Patrick's game.  He said:
@crzblue Emmita: nunca perdí un S.Patricio desde 59 hasta el 2008. En ùltimos 6 años he perdido uno en camelback Ranch. Abrazos.
translation:  "emmita: I never missed a St Patrick since 59 to 2008.  In the last six years I have missed one at Camelback Ranch.  Hugs"
Is a shame that this year the broadcasting transmissions are less.
ref;  Dee's picture, Elisa's panoramic pictures,  Lorena's pictures and mines.