Weekly Photo Challenge: Lunchtime at work
me: "Quick! Do the Weekly Photo Challenge from WordPress before Friday!"
Here is the link to the Weekly Photo Challenge: http://dailypost.wordpress.com/2013/03/15/photo-challenge-lunchtime/#comment-165232
I took this picture last Friday before I devoured the fish tacos.
Fish tacos with orange and jicama slaw. One co-worker came back complaining that they had run out of the fish tacos. I will definitely make the orange jicama slaw.
Today I had a spinach salad with quinoa, carrots, cranberries, chick peas, edamame, pumpkin seeds and carrot ginger miso dressing. It was yummy! I bought it from Trader Joe's. I love that place.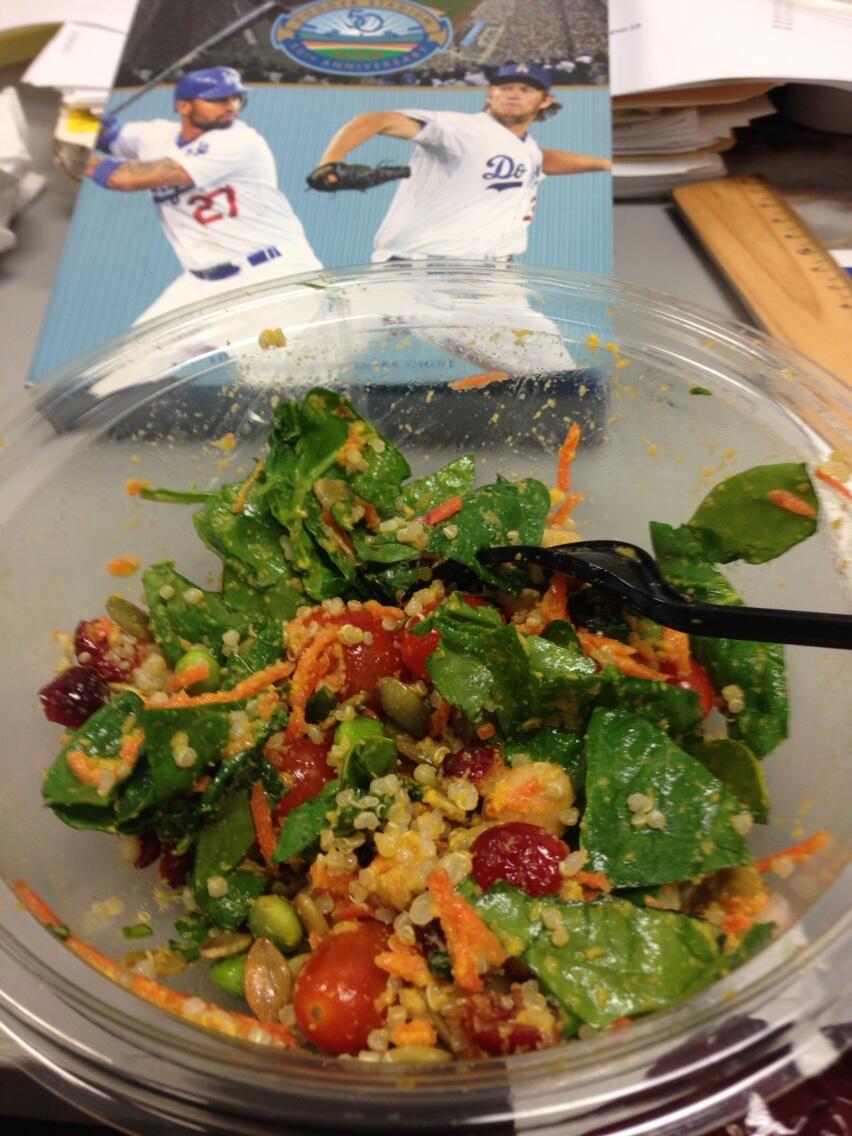 Enjoying my spinach salad while I check some facts in the 2012 Dodgers guide.
First picture I had it on Instagram and I was having dificulty copying it.  The second picture I had uploaded it to Twitter.