Yasiel Puig at Viva Los Dodgers. Viva Puig!
Yasiel Puig made a special appearance at Viva Los Dodgers on June 1, 2014.   Yasiel was there to support the Lou Costello Recreation Center in Boyle Heights.  For a monetary donation, you could take a picture with him.   The lines were long.  Lucky, Lorena and I arrived early but we still waited close to 2 hours in line.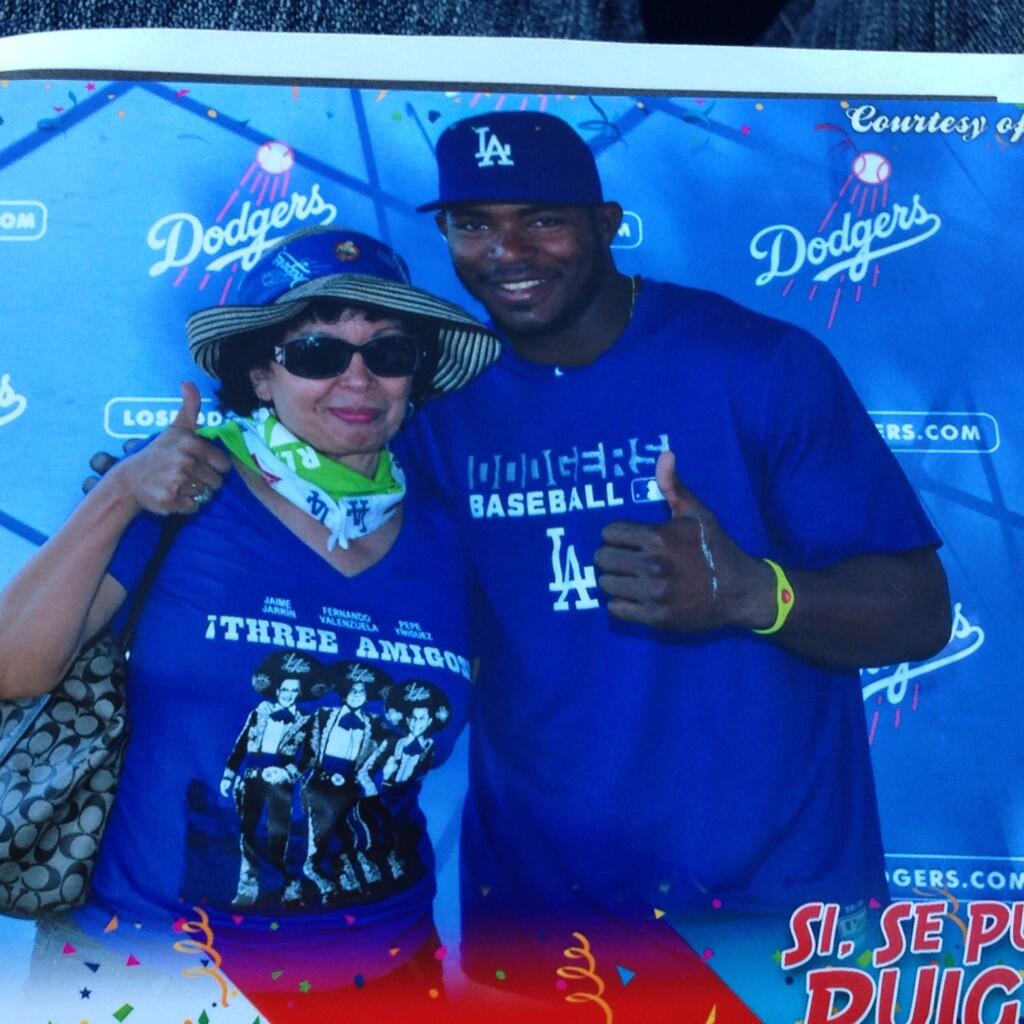 When I got to the front this is how our short conversation in Spanish went:
Me:  "Do you still think the same of all the women?"
Puig:  "What did I say?"
Me:  You told us in San Diego that all the women are the same"
At this point he laughed and hugged me.   Lorena was next and I said "Do you remember us?"    Puig said "Yes!  Where is the other one?"  The other one being Rosie who was with us in San Diego when we had a nice little chat with Puig.  We told Yasiel that Rosie could not make it but that we will see him in San Diego.
Here is the video that the Dodgers put online:
We had a great time with Puig at Viva and we donated to a good cause.   Both times I have found Puig humble, playfull and eager to donate his time to help kids in need.  Last year when we encountered him in San Diego, after our little chat,  he was heading to a local hospital to cheer some kids.
Congratulations to Yasiel Puig on his first anniversary today June 3, 2014.  It was a year ago today that he debuted with the Dodgers.   And Congratulations Yasiel on moving from 5th to 1st in the All-Star Game balloting.   Also Felicidades Yaseil on being named the MLB National League Player of the Month!   Well deserved!   VivaPuig!  VotePuig!