I am a little late posting for this week's photo challenge http://dailypost.wordpress.com/2013/03/08/my-neighborhood/ but here it is.   I decided to do this based on my 45 mile commute to work.   It is basically my two neighborhoods traveling from the San Gabriel valley to the other valley, the San Fernando Valley.
All pictures taken with my Iphone and I will start from work to home because in the morning I am always rushing to get to work.
Chatsworth, CA train station.  My Metrolink train #118 is arriving on time.   Lots of Western movies were filmed in Chatsworth.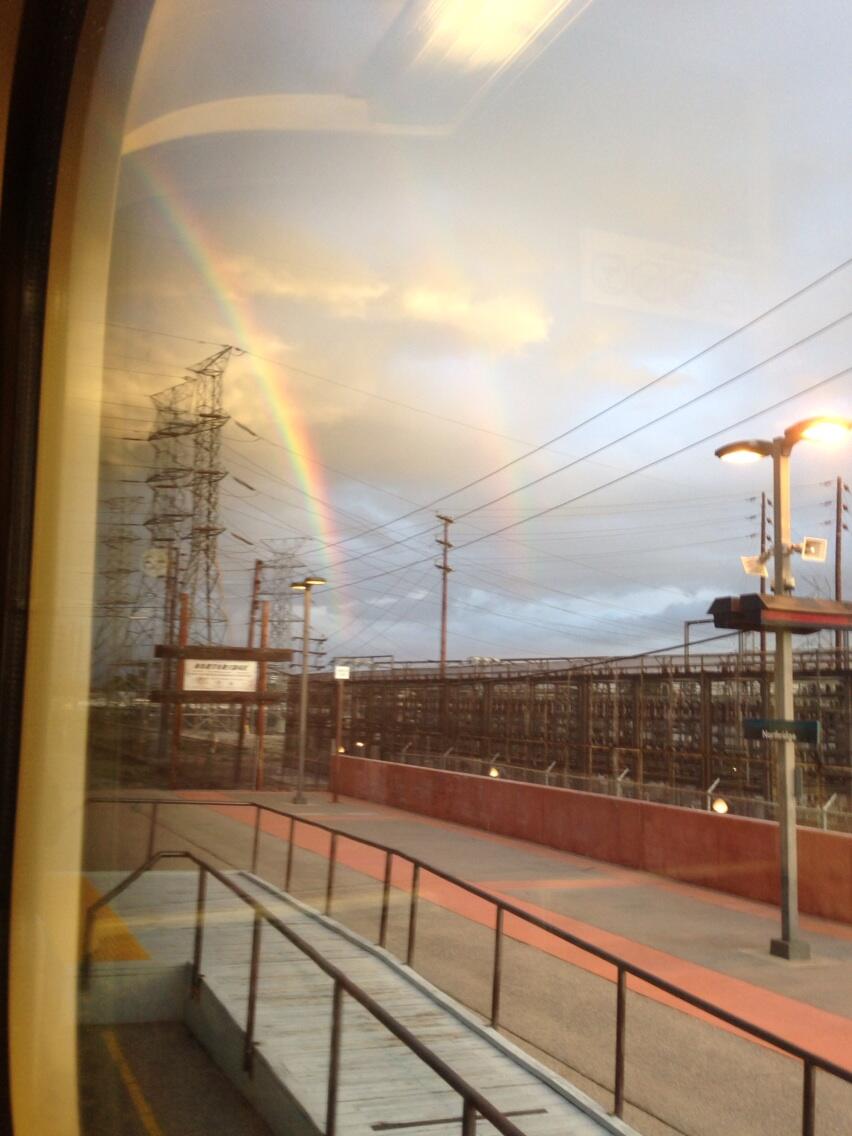 Rainbow picture taken from the train thru the window at the Northridge train stop.
As I exit the train at Union Station, I can see the Los Angeles City Hall.  This is where the old Chinatown used to be.
Final destination:  El Monte station.  Note the Lions theme at the top.
El Monte was the home of the Gay's lion Farm.  The infamous  MGM lion shown at the beginning of MGM movies made in that era was kept here along with lions in Tarzan movies.  Also one of the lions was also in Charlie Chaplin's movie "The Circus."
Funny that I have driven past this intersection numerous times and I have never noticed the bronze statue.  When I found out about it today I missed again and only saw it on my way back.   Thanks to the photo challenge I learned more about my neighborhood.
Baseball related.  Tony Malinosky who played for the Brooklyn Dodgers was a resident of El Monte and attended El Monte High School.  Also Fred Lynn went to El Monte High School.  Both Tony and Fred were born in Illinois.