This week's WordPress photo challenge is Endurance. http://dailypost.wordpress.com/dp_photo_challenge/endurance/
I started scanning the pictures in my iphone to see what I could use.  I came across a picture and a little video I took of an oldtimer Dodger fan  with a very old Dodger baseball cap.   I heard him talking with an usher about his hat  so I asked if I could take a picture.
His name is Paul.   I caught him just before the elevator in the Top Deck of Dodger Stadium came.    I knew I had a short window to do a quick little video.
Dave got the hat on August 31, 1959.  This is the second year the Dodgers played at the Coliseum. He says in the Video that Sandy Koufax piched that day against the Giants. He had gone with his future father in law. At that time, the lady with him was his girlfriend. They were to marry the following week.
Dave could not remember who pitched for the Giants but I looked it up. http://www.baseball-reference.com/boxes/LAN/LAN195908310.shtml
Jack Sanford pitched for the Giants. The Dodgers with Sandy Koufax on the mound won the game 5-2.
Dave did remember that Wally Moon hit one of his famous moonshots. Dave also remembers Willie McCovey hitting a homerun off Koufax.
Some endurance that LA Dodgers hat has withstood!The hat is 55 years old and he still wears to Dodger Stadium.
Dave's hat, marraige and his his love lasting 55 years years and still going.
The WordPress photo Challenge for this week that ends today is Escape.  For more information on this week's photo challenge go here http://dailypost.wordpress.com/category/photo-challenges/
If you know me, you know that my home away from home is Dodger Stadium so for me the word Escape brings to mind being at Dodger Stadium.   Nothing makes me happier than to head to my Blue Heaven on Earth, Dodger Stadium or as I like to call it OLOCR, Our Lady of Chavez Ravine so here are some pictures that means my Escape to a happy place
From Opening Day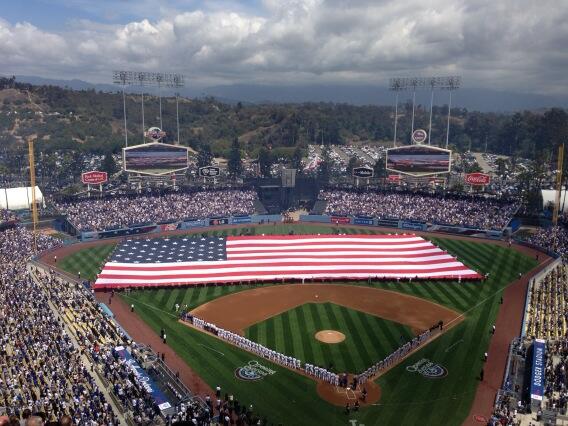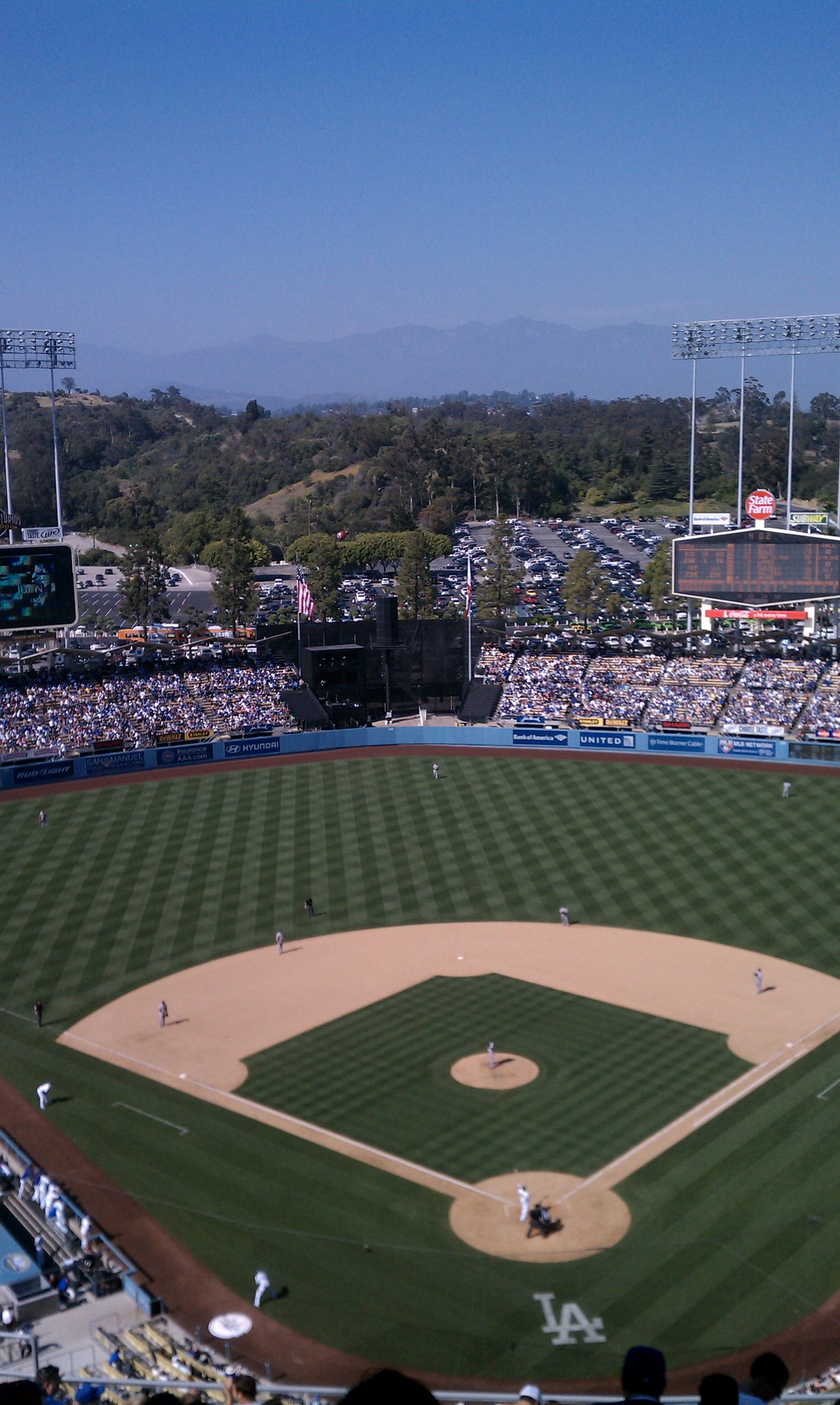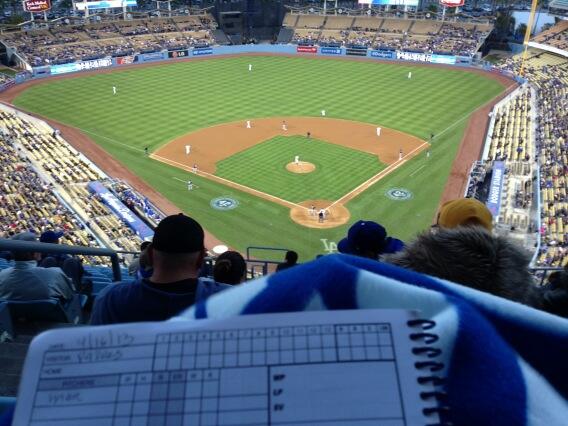 I like sitting in my seats, watch game, listen with my headphones and keep score.
My view as I exit the stadium