I had left these haikus in a draft and since we just loved game four, here they are:
Kershaw, takes the ball
on three days rest for game four
He goes six *applause
Garcia was good too
gives two homeruns to CC
the score tied two-two
Braves runs are unearned
Adrian tagged with two errors
Dodger fans restless
On to the seventh
Belly comes in gives up run
three to two Braves lead
That dreaded seventh
Howell replaces Belly
gets the last two outs
Puig with a double
in the eight, the kid can fly!
Vin says "Wild Horse Loose"
Uribe cant bunt
So he goes Boom! Fans go nuts!
Dodgers now in front.
final game four score
Dodgers four, Braves three WOO-HOO!
Next NLCS
The Beard gets the win
Kenley Jansen with the save
Love LA & VIN
Dodgers Cardinals
The series start Friday
Skunks versus Squirrels 🙂

Greinke and Kelly
the matchup at Bush Stadium
Get the win Greinke!
Let's go Dodger Blue!
IT's Time for Dodger Baseball!
Ready to Woo-Hoo!!
It feels like Christmas
Opening Day the reason
Let's Hear it "Play Ball!"
Kershaw for LA
Matt Cain for San Francisco
Love Opening Day!
Dodger Stadium
So stunning before
More beautiful now!
Fans so excited
Opening Day is Today
Gates open at 10
Nino de Oro
Is our golden boy Kershaw
Watch out for the Curve!
Total giddiness
Countdown to Baseball season
only hours to go
Vin Scully will say
It's Time for Dodger Baseball!
I can hardly wait!
Jaime Jarrin too
Y se canta el Play Ball
Con sus sequaces
Heading to the stadium soon!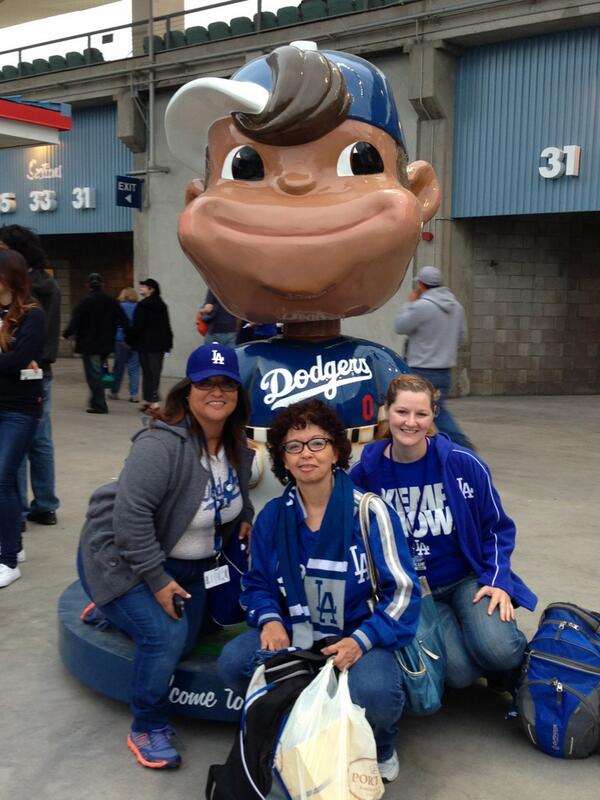 With Lorena and Amanda in the Reserved section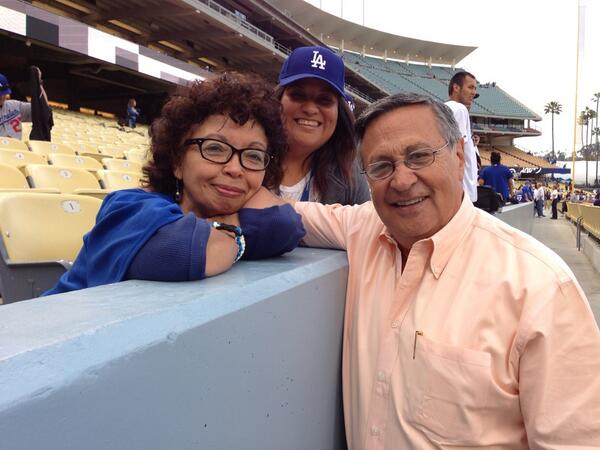 With Lorena and el maestro Jaime Jarrin