I have been so busy that I have not updated  my blog in a long time.  I had part of this short review of  the movie "42" in draft so I finally had a chance to finish it
A group of us (Lorena, Amanda Rosie, Josie, Elisa, my brother Vic and I) went to see the movie "42" on Saturday April 13.    We went to a theater in Pasadena .  I loved the movie but I was left with "is that the end?"   It could have been longer as far as I was concern.  It was too short.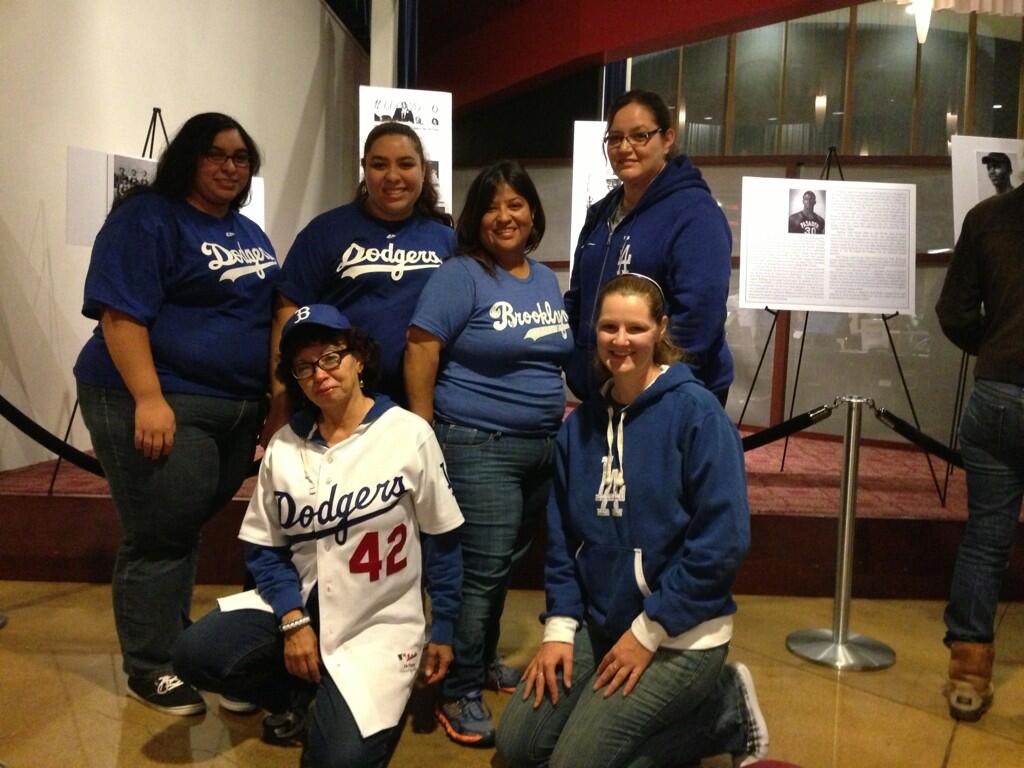 Harrison Ford does an excellent job of portraying Branch Rickey.   Ben Chapman got under my skin so he was doing his part acting.  Chadwick Boseman portrays a quiet dignity like his character, Jackie while at the same time showing that he is controlling his anger.    Nicole Behaire was delightful as Rachel Robinson.  Boseman and Behaire played a cute on-screen couple.
If the movie makes you read more about this era, about  Jackie Robinson who died so young, about Baseball pioneer, Branch Rickey then is doing its job.    I for one, pulled two books I had purchased from libraries that were marked "discarded"  They are "Opening Day the story of Jackie Robinson first season"
and "The Story of Branch Rickey"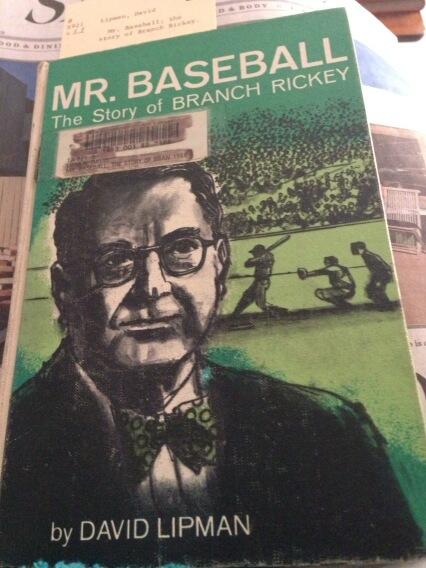 Another book is
from Branch Rickey's Little Blue Book: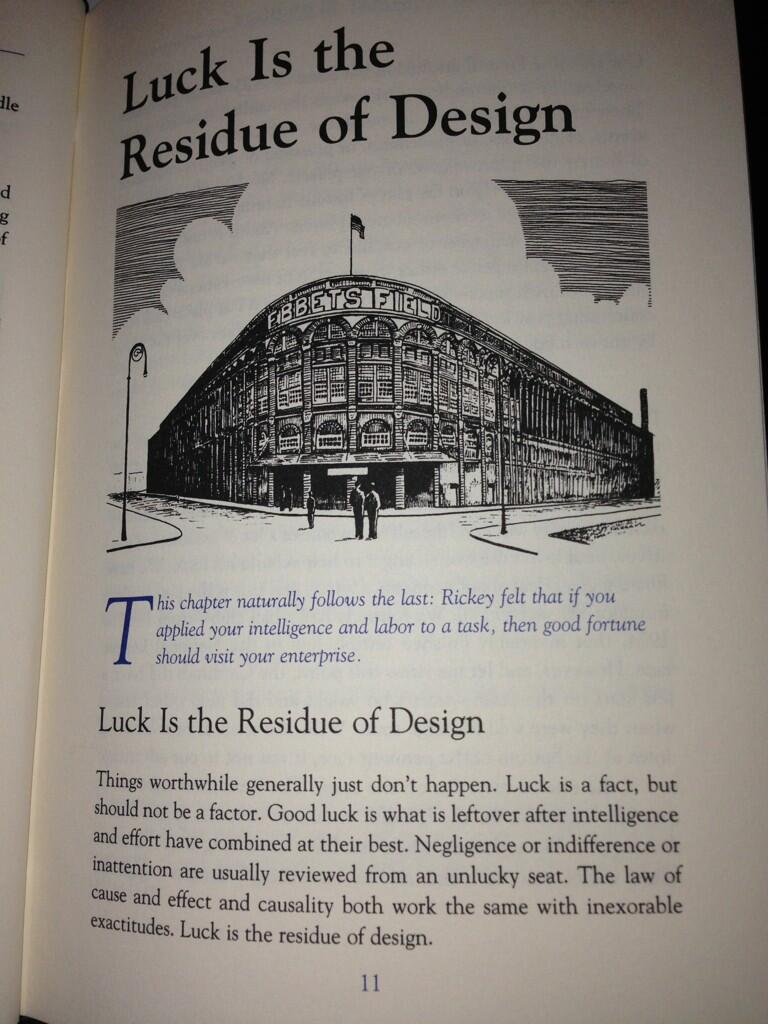 Luck Is the Residue of Design – Branch Rickey.
I took my brother to see the plaque in front where Jackie Robinson's mom moved with her kids in Pasadena.  The house is no longer there but there is a plaque there.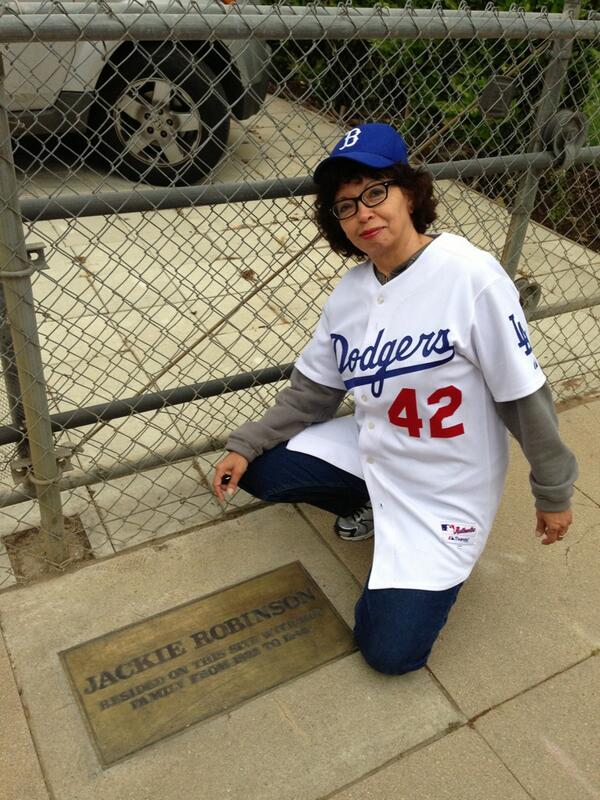 I also took my brother to see the sculptures in front of the Pasadena City Hall of Jackie and his brother.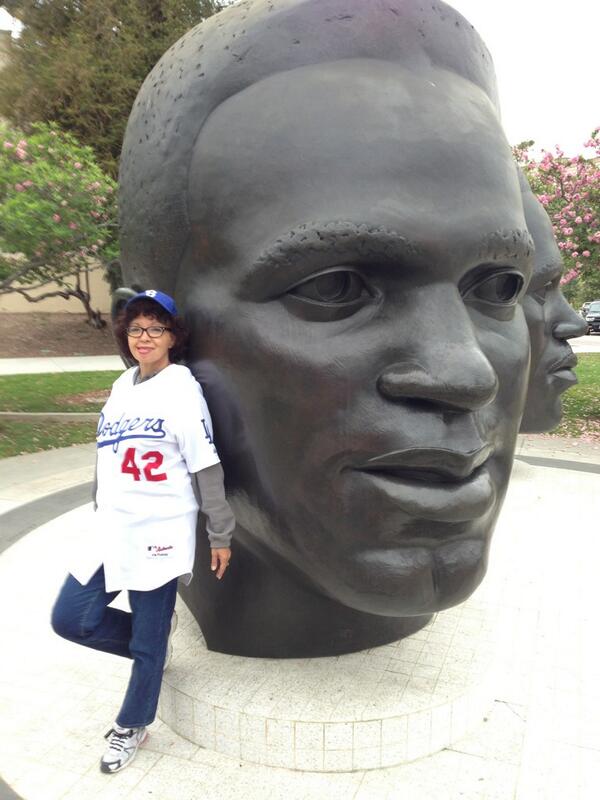 Jackie Robinson sculpture in front of the Pasadena City Hall.   You can see Mack Robinson sculpture in the picture too.  Mack is facing the City Hall, while Jackie is facing Brooklyn.
I hope that you too went out to the library or bookstore to read more about Jackie Robinson, Branch Rickey and about this era in Baseball history.