What a treat for Christmas to have Vin Scully take over the Dodger account  on Monday.
As everyone knows, Vin Scully will be the Grand Marshall at the 2014 Rose Parade.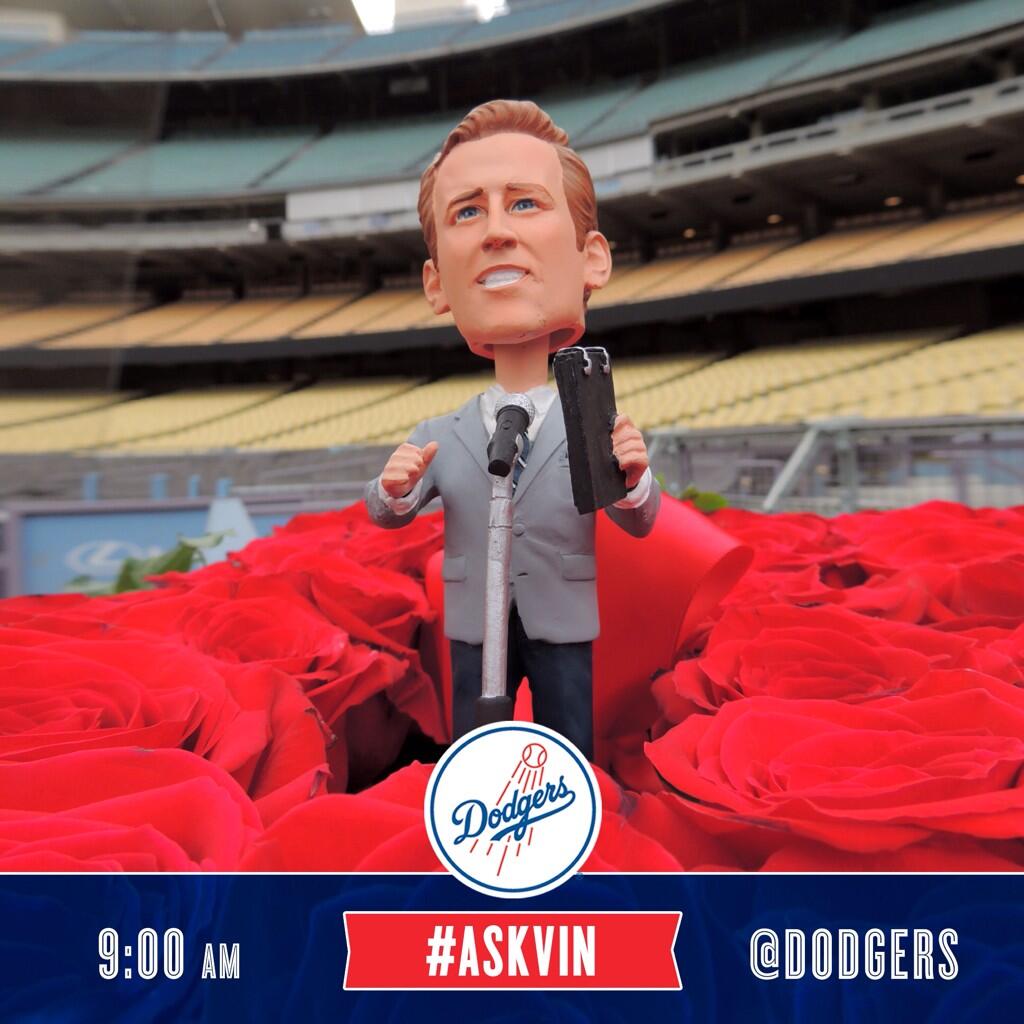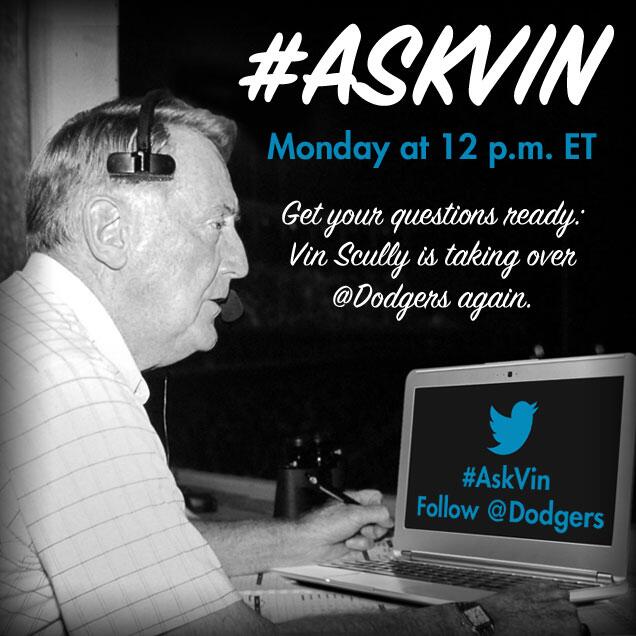 Here are the questions that Vin Scully answered:
Merry Christmas and a Happy New Year! A pleasure to be tweeting with you this morning. #AskVin
@Dodgers  #AskVin Are you going to the football game after the Rose Bowl parade? Maybe call a little of the game with @KirkHerbstreit ?
@Dodgers any special plans with the family for the holidays? #AskVin
No question but @Dodgers vin you are truly a great man and it's been an honor to have listened to you all these years #AskVin #VinIsTheMan
@Dodgers Vin, after many many years with the Dodgers, what play and game do you hold closest to your heart..#askvin
#AskVin what was your most memorable year
Making jury duty bearable. RT
@
Dodgers
: Pull up a chair — Vin Scully is now in the tweet seat!
#
AskVin
@Dodgers hey Vin, you have seen many great dodger pitchers. Where would you rank Kershaw among them? #AskVin
Vin, do you have an iPhone and what apps do you use? #askVin
@Dodgers Hi Vin. Merry Christmas! Do you have a favorite childhood memory from the holidays? The best gift you ever received as a boy?
@Dodgers favorite baseball movie? #AskVin
@Dodgers  Vin, I would be honored if you and your lovely wife would join us for Christmas dinner. #AskVin
#AskVin Where  and when did "Pull up a chair…" originate?
@Dodgers Mr.Scully #AskVin is now trending, your thoughts? pic.twitter.com/gcnV9ibrEe
@Dodgers Have you ever met Mariano Rivera personally? #AskVin
@Dodgers How did you arrange to have http://Santascall.org call your grandkids?
@Dodgers #AskVin Do you remember the first baseball game you attended?
@Dodgers Good morning, is there a particular celebrity memory that is a favorite?  Presidents?  Thrilled you're on twitter. Thanks!  #AskVin
@Dodgers who is the greatest baseball player of all time? #AskVin
And to conclude:
Thank you Vin for taking the time to answer questions on Twitter.  See you at the Rose Parade!   My question was favored by the Dodgers but it was not asked.  I wanted to know what is Vin Scully reading in the offseason.