What a scare we all got this morning when news got around that Sandy Koufax  got hit in the forehead by a line drive.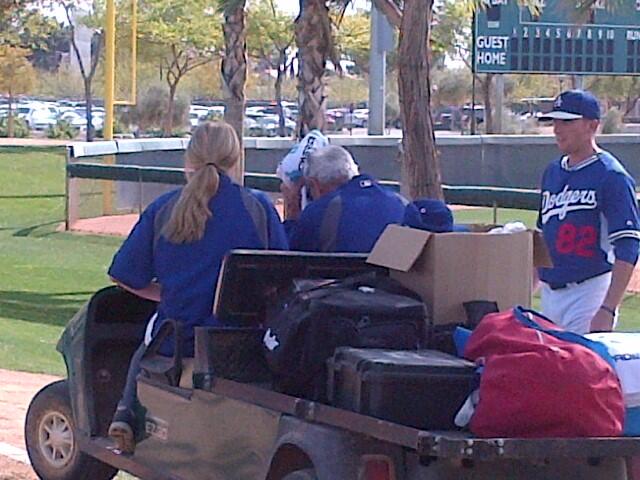 The line drive was hit by Andre Either.  Oh, we know Andre feels terrible.  He was quoted by Dylan Hernandez saying "Your heart kind of leaps out of your body right there for a second."
Ken Gurnick reported that Sandy Koufax stopped by the Press Box to reassure them that he was OK.  Sandy underwent a CT scan and everything is fine.
The always funny @DodgerzGM said: "Andre Ethier apologized to Koufax for hitting him in the head with a line drive. Said he was aiming for one of the other three outfielders. "   LOL
My friend Kent Whittaker twitted me "I thought Andre can't hit lefties."   Funny one Kent.
Dylan Hernandez reported that Koufax jokingly said he might test the new protective cap for pitchers tomorrow.     Good idea Sandy.  I hope you do wear one.
Glad you are feeling better Sandy.   We hope to see you with the protective cap tomorrow.