Tagged:
Sport Illustrated
Clayton Kershaw is on the cover of Sport Illustrated! Good thing the local newstand had the correct cover 🙂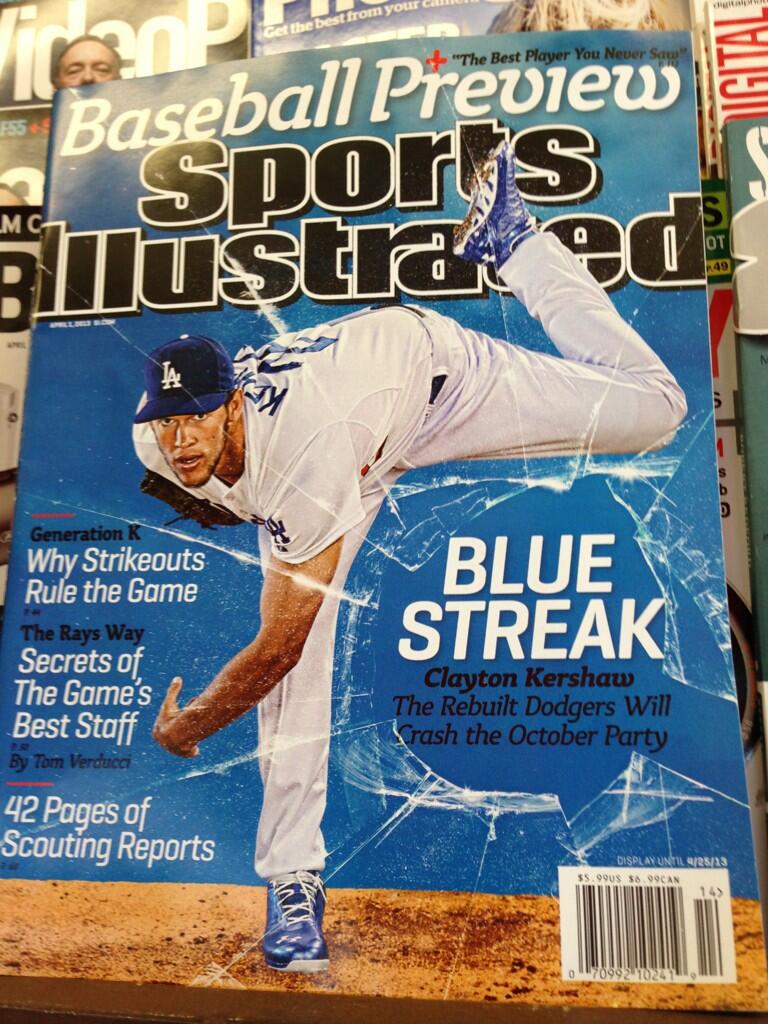 Our Niño de Oro" Golden Boy, Clayton Kershaw will be on the mound for the Dodger Opener on Monday!  I can't wait for that but in the meantime the Freeway Series will continue tonight at Dodger Stadium.   Dodgers won the first game at Anaheim 3-0. Excited to see all the changes at Dodger Stadium. Let's Go Dodgers! Let's Go!!
This Dodger team is very excited to watch. Dodgers came from behind last night to win 8-7 with a different hero in Ivan De Jesus Jr. I started jumping up and down in my living room!

Ted Lilly goes to the mound tonight with his 5-0 record against Diamond-Backs Lefty Saunders. Dodgers going for the sweep

I saw the cover of Sports Illustrated with Magic and Kemp online

So I walked to the corner liquor store to see if they had the SI magazine.
me: Do you have any magazines?
Liquor Store owner: What are you looking for?
me: Sports Illustrated
Liquor Store owner: *grins* No.
I guess they only had other magazine behind the counter. No worries, I will stop at Vroman's bookstore in Pasadena on my way home.
Congratulations to the Los Angeles Kings! They are going to the STanley Cup finals! GO Dodgers! GO KIngs! I LOVE LA!