I've been working on updating the living Brooklyn Dodgers players list. I am adding some additional data as a request from a commenter but I am having some difficulty now that I added an additional column to the Excel worksheet. It is not copying correctly to WordPress. Anyway, when adding addtional data to the list, -see list here http://crzblue.mlblogs.com/2013/01/02/honoring-the-brooklyn-dodgers-players-alive-in-2013/ _ I noticed one player that played with the Angels.
Can you name him?
It might be an easy question for some of you. Maybe I should give a prize…hmmm.
Dodgers at Angel Stadium.
I went to Angel Stadium last night. It is a long way from work in the San Fernando valley to Anaheim. Anyway, I went there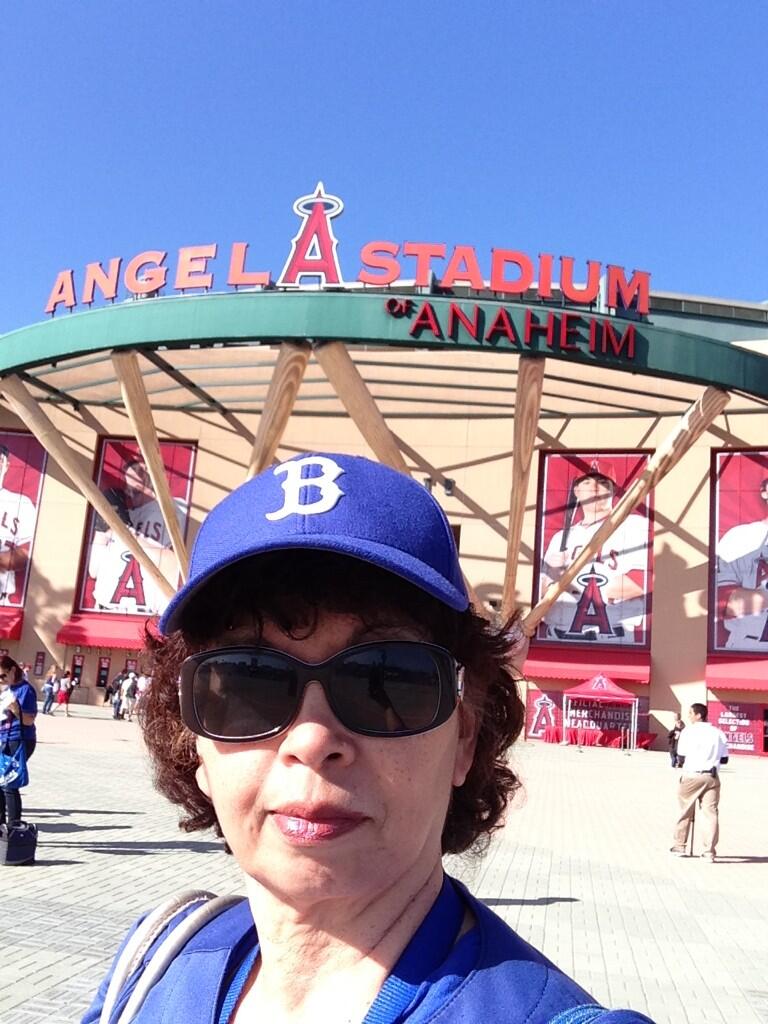 Weaver was dealing but at the end the Dodgers made it a close game losing 4-3. Dodgers took the first two games at Dodger Stadium so lets hope Dodgers can win tonight. Ted Lilly will be looking for his first win against Vargas.
OK, this trivia is way out there but I was looking for some information then I was wondering here and there.. ..
What do these people have in common?
Gregory Peck Actor. Born in La Jolla, CA. President Lyndon Johnson honored Peck with the Presidential Medal of Freedom in 1969 for his lifetime humanitarian efforts.
Lorne Greene. Canadian actor. Television roles include Bonanza.
Arnold Palmer. World famous Golfer
Dr. William H. Pickering. Scientist who headed Jet Propulsion Laboratory (JPL) for 22 years.
E.L. Bob Barlett. Alaska's Territorial Delegate to Congress from 1945-59 and senator until 1968.
Earl Warren. 14th Chief Justice of the United States. Born in Los Angeles.
This I don't know so would appreciate some help.
I took this picture at Dodger Stadium. It is hanging on the dining area of Vin Scully Press Box but it had no name tag. Who is this Brooklyn Dodger in this picture that is attempting to knit?
Happy Friday!