2013 NLDS: Dodgers vs Braves. Let's Go Dodgers!
I am super excited for this series! The day is finally here! Thursday at 5:30 PM PT at Turner Field. Kershaw 16-9 1.83 ERA will face Medien 15-12 3.11 ERA.
I leave work via Metrolink train so when I leave I will have my headphones listening to the game. I should have a "Do Not Disturb" sign. As I am typing this, this co-worker that is a Giant fan is talking to another co-worker telling him "I'll be rooting for the Braves" then he looks at me doing the tomahawk chant. UGRR I hate that.
This morning on the train I open the LA Times and went thru the whole sport section seeing no mention of the Dodgers. Then I kept looking thru the paper until I found this special Dodger Section!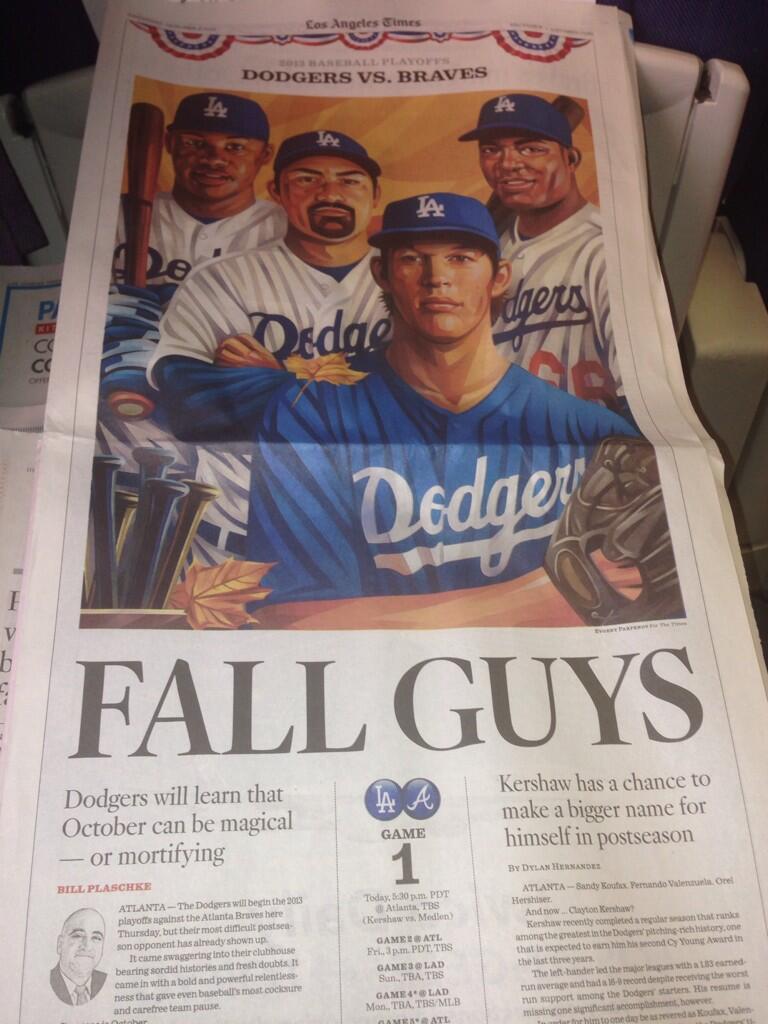 LA Times special Dodger playoff section!
Last night I stopped at the Olvera Street church. La Placita to light a candle for the Dodgers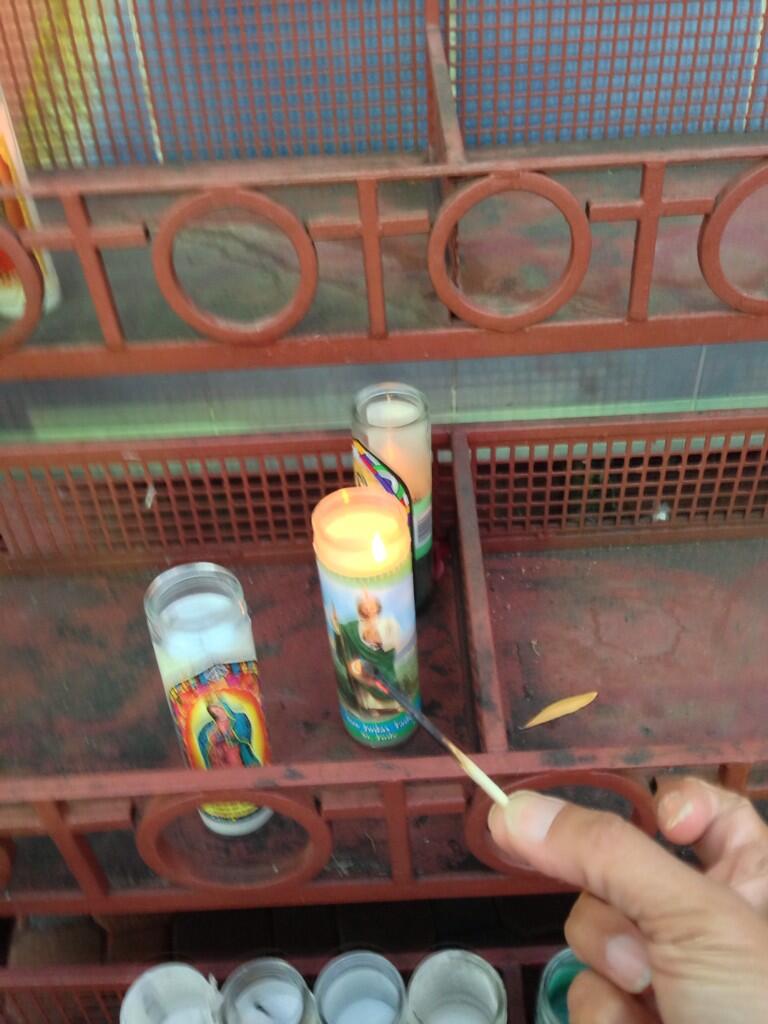 Afterwards, Lorena noticed that the candle that I lid (right), is the one for Saint Judas Tadeo, el santo de las causas desesperadas The saint of difficult causes.
While taking the train home I picked up the Downtown News.  Take a look at this cartoon by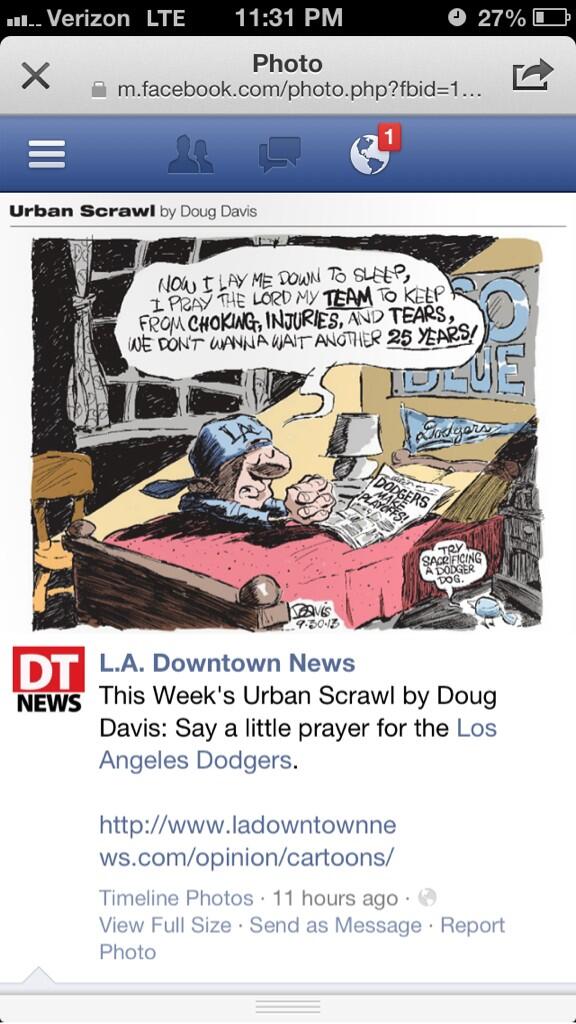 Cartoon by Doug Davis.  Amen Mr. Davis.
Let's go Dodgers! Let's Go!  Is it 5:30 yet?   I am sporting my Clayton Kershaw t-shirt (women size) underneath a cardigan sweater at work.  I have a pair of Dodger earrings on too.