I've been working on updating the living Brooklyn Dodgers players list. I am adding some additional data as a request from a commenter but I am having some difficulty now that I added an additional column to the Excel worksheet. It is not copying correctly to WordPress. Anyway, when adding addtional data to the list, -see list here http://crzblue.mlblogs.com/2013/01/02/honoring-the-brooklyn-dodgers-players-alive-in-2013/ _ I noticed one player that played with the Angels.
Can you name him?
It might be an easy question for some of you. Maybe I should give a prize…hmmm.
Dodgers at Angel Stadium.
I went to Angel Stadium last night. It is a long way from work in the San Fernando valley to Anaheim. Anyway, I went there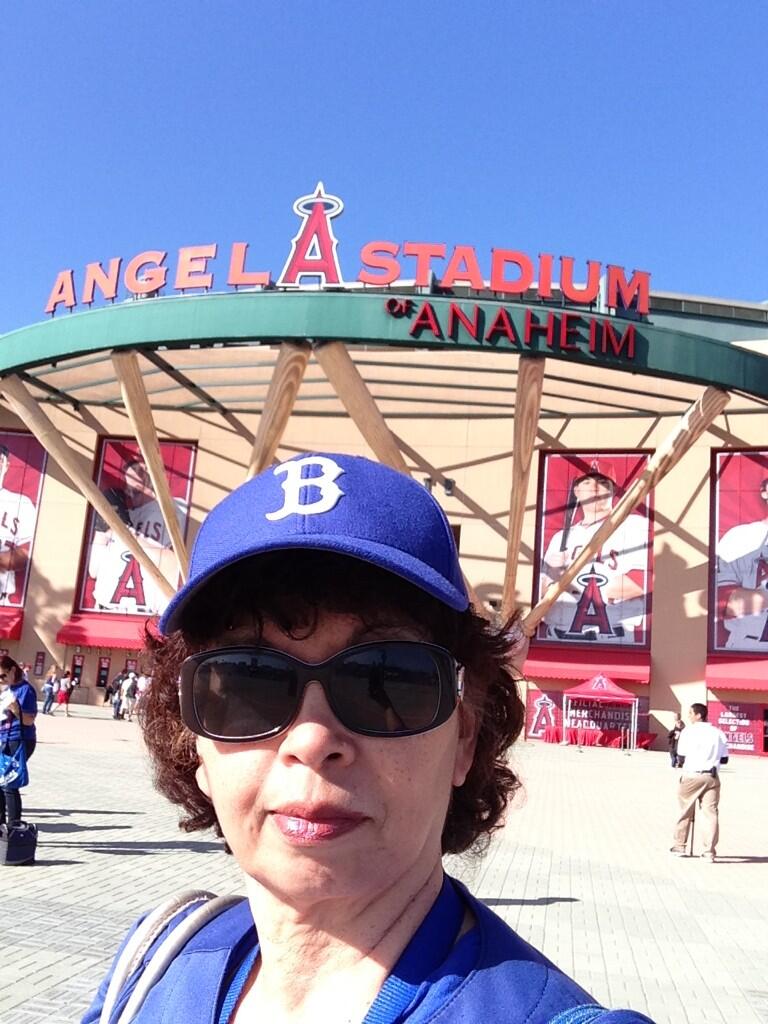 Weaver was dealing but at the end the Dodgers made it a close game losing 4-3. Dodgers took the first two games at Dodger Stadium so lets hope Dodgers can win tonight. Ted Lilly will be looking for his first win against Vargas.