I love it when I can celebrate my birthday at a stadium, especially if it is Dodger Stadium.
Dodgers lost by a large margin on June 28, 2013.   The final score was Phillies 16, Dodgers 1.  The Phillies had 21  hits to the Dodgers 5.  Capuano just plain did not have it.  He had pitched excellent in his last two starts with the prior start on three days rest.
Even with the blowout I had a great time at Dodger Stadium.   So many friends made it special.  It started with Doreen and Cynthia who worked in the dugout and brought me some Red Velvet cake, cupcakes along with napkins, blue planes and forks.  Inside the bag was a beautiful birthday card and they also gave me a Dodger birthday button.
Here is Cynthia in this picture from San Diego.  Payaso and JD also in the picture.
I got to find a picture of Doreen.  I know I have several.
Stan Kasten.   I ran into Stan Kasten the day after my birthday and he said "Happy birthday again"  lol.
Greeting sign on the big screen: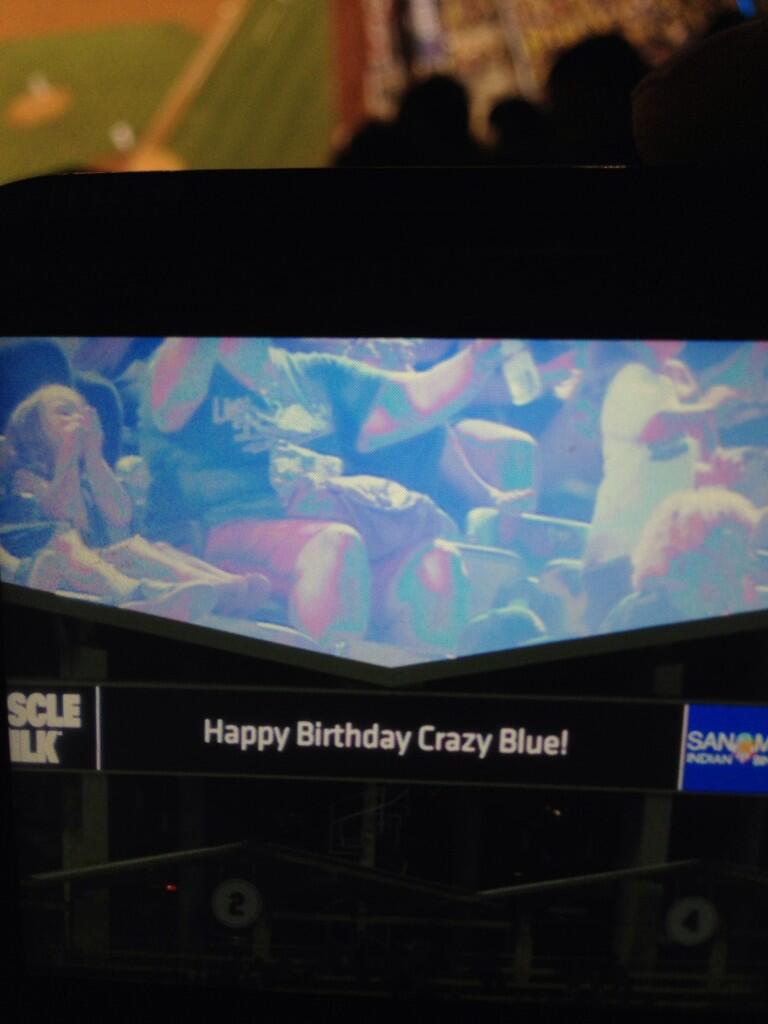 I took a few pictures.  Here I am with the Maestro Jaime Jarrin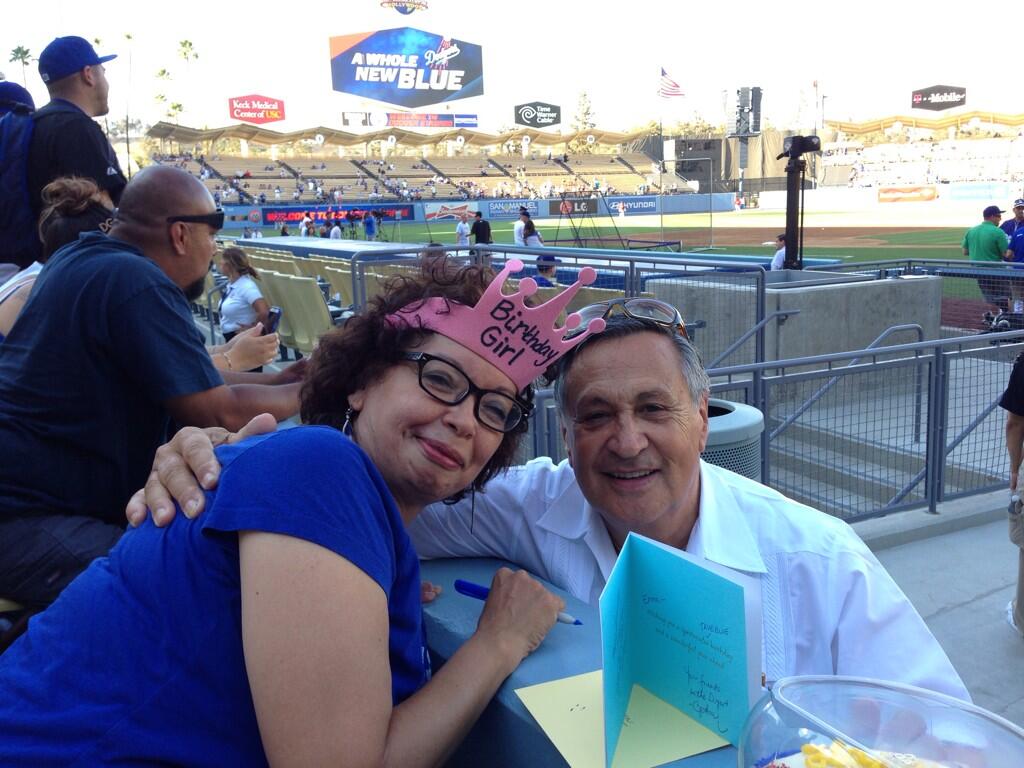 Lorena gave me this framed pictured of the two of us at the Jackie Robinson & Pee Wee Reese statue located outside the Brooklyn Cyclones ballpark.
Dodgers posted this on twitter
It is always a pleasure to ran into Sweet Lou at the stadium.  He was telling us that his wife finally made him and let him eat plenty of corn bread
Bill Russell was passing by signing for some fans so I asked him for a picture after signing a baseball card for me.
Jim Hill was also going by so I asked him to pose with me for a picture.  I don't think Jim Hill has aged since I started watching him on TV when I was a little girl 😉
I called the skipper, Kevin Kennedy also to pose for a picture.   The icing on the cake was the skipper wishing me a happy birthday on the air.  Note the Kershaw pillow that I got from Amanda.
Thank you to everyone that make my birthday at Dodger Stadium extra special.  A special thanks to Lorena.  Thank you kid!
In the last seven years, the Dodgers are 4-3 on my birthday.
For the month of June Dodgers went through a stretch of nine losses in twelve games in June,but they finished with a record of 15-13.   They are still in last place but only 3 1/2 games back.
Dodgers start a three game series with Colorado with Clayton Kershaw on the mound. After the three games with Colorado, they will head to San Francisco for three then is on to Arizona.
Go Dodgers!